Mary Centorame
 Professional Makeup Artist, Stylist and Educator
Mary is a Toronto based stylist, professional makeup artist and educator. She is a successful entrepreneur and the founder of Dash Beauty Bar and its training division Dash Beauty Academy. 
Mary has multiple qualifications under her belt as graduate of The George Brown College Image Consulting Program, The Canadian Beauty College and The Toronto School of Business. In addition, she is a current and active member of the prestigious Association of Image Consultants International (AICI).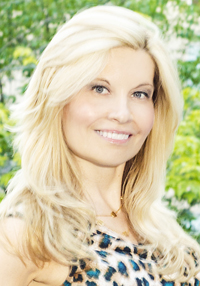 With over 20 years' experience handling corporate presentations, seminars and tradeshows for companies and professional associations across Canada.  You can say she makes a career out of her artistic talents. With exposure to a diverse range of projects, she has gained the knowledge, confidence and business acumen to continue to pursue and excel in the beauty and fashion industry – her true passion. In addition, when Mary gets the opportunity she enjoys indulging in her artistic talents by working for a Toronto Talent Agency and has often made appearances and presentations on live television, commercials, as well as other media related work. Her experience both in front and behind the camera, editorial published work, television, fashion shows and special events gives her the skills she needs to provide each client the best in professional makeup services or training through her teaching division - DASH BEAUTY ACADEMY INC.
Mary's love of the arts and beauty industry started young. Participation in school fashion shows and the unique advantage of growing up in a family of creative custom tailors and seamstresses exposed Mary to the fashion industry at an early age. She developed a strong appreciation and a deep understanding of quality workmanship. She grew deeply cognizant of the importance of a good fit and quality fabrics. Her extensive knowledge of fabrics and how the components of textiles (fiber, yarn, fabric dye, and finish) contribute to the finish of a garment was further expanded during her years of experience working in the fabric and textile industry. Her shift to the beauty and makeup industry was a natural progression with her expert eye for complimentary colour and passion for the arts. She is one of the best in the industry when it comes to choosing the perfect foundation or makeup colours for any skin tone. 
From raising a family to running her own business, Mary has a friendly, positive attitude and a proactive approach to everything she does. Over the years, she has earned a reputation of being well liked and respected by all her clients. She has served clients from many different socio-economic backgrounds, lifestyles, cultures and nationalities; from corporate professionals to stay-at-home moms.
 Mary's core values and work ethic include a strong focus and commitment to meet each client's individual needs and exceed their expectations. This is what makes her a pleasure to work with. She treats every customer with the highest level of care and personalized service. In her own words, "My mission is not to change my clients but to help them to achieve their potential and discover their true beauty – from the inside out." To her credit, several of her clients attribute their personal transformation to Mary's caring, one-on-one image consulting and one on on makeup consultations.
The training division of Dash, has become a passion for Mary, she finds great satisfaction in being able to educate students in the art of makeup application,  as well as provide guidance for them as they enter the exciting beauty industry.